Water, mountains and rivers …

Water, mountains and rivers …
To go fishing in Ireland is almost always to fish in a beautiful environment. Below a lake in Connemara by a magical moment without the slightest breath of wind, something relatively rare in this country! This photo has a perfect symmetry of the mountain which is reflected on the surface of the water. In the distance you can see the typical shape of the mountains of this region.
If I were a giant, I would like to dwell in this kind of cavity on the mountainside to take a nap or watch the lake. What serenity! In Ireland, when we go fishing, I often hear this type of exclamation in my car : " the grass is so green, does it really rain all the time !"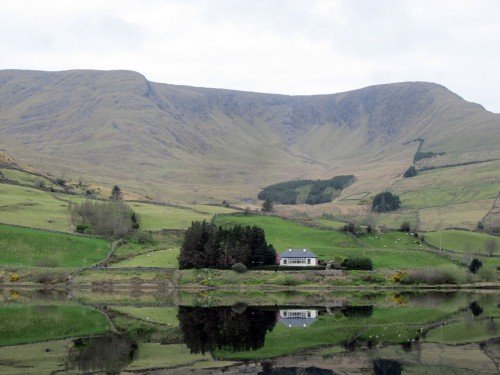 I love these bare mountains! With these cracks, which are like the lines of the hand. When it rained heavily the previous day, the water flowed around these arteries, drawing irregular white lines down the slope.
Small trout streams never fail to charm. Wild "Farios" inhabit these streams which are very lightly fished. On this river during an entire season, I see only 2 or 3 fishermen! Even if it is very easy to reach the edge of the river!
---
---
---