Toulousains in Ireland!
Toulousains in Ireland!
2012 season – April 30th.
In Ireland it is often nice weather. Between rains! So Toulousains (from south of France) in Ireland when it's rainy, they go under a bridge… 🙂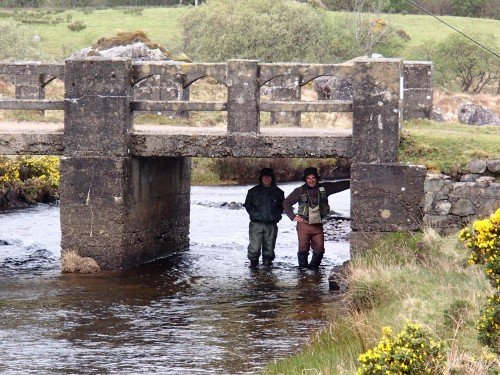 Sometimes rivers are very difficult for fishing, it was a day like that…
But when fish do not want to be caught, there is always something to do! It is to go fishing in an incredible place!
To fish in Connemara is really extraordinary. After hundreds of days fishing in Ireland I am never bored seeing beautiful landscapes. I love to help my clients discover Ireland.
It was great to hear the accent from Toulouse. Thanks a lot guys for your good mood, even if the fish were hidden.
---
---
---