The Charmy family goes fishing…

I often have the opportunity to guide "small" families for fishing days in Ireland. This is always a treat for me, because it allows me to reconnect with my former profession of educator for "fishing and aquatic environments" that I had the chance to practice for 4 years in the south of France with the Departmental Federation of Fishing in Aude.
In this context, the objective is learning to catch fish. First, we learn to use the material. Children and teens learn very quickly, often faster than their parents. At the end of a fishing day, they really have mastered the art of casting. And if we catch some fish, even if they aren't the biggest in the world, it is always great fun…
Pique-nique en famille au bord de l'eau, à l'abri du vent.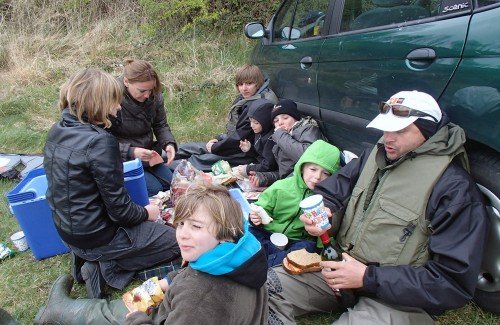 ---
---
---