Fly fishing with Didier and Gaëlle

Fly fishing with Didier and Gaëlle
2012 season – April 25th!
That day, I welcomed Gaëlle and Didier came from Loir et Cher (France) for a trip to Ireland with the program a day of fishing during their stay. The aim of the day was an introduction to fly fishing with Didier. Gaëlle was ready to try too.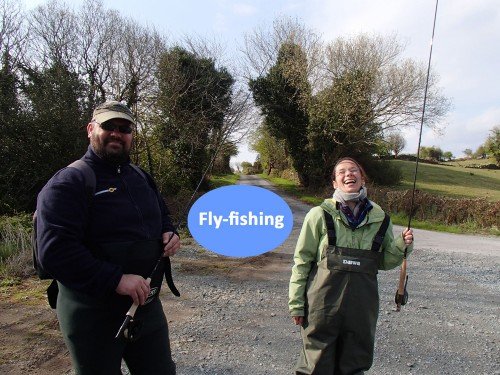 Small rivers of Ireland are perfect for learning to fly fish. We can quite easily catch many trout with dry flies. That day, the water was very low on the river. But no matter, the idea is to learn the basics of fly fishing. For an introduction, I always start with a good half-hour of exercise on the grass, in the company of sheep and horses. Then the cast with a fly fishing rod can be understood, just enough for start the fishing day.
Gaëlle understood the method and caught some trout…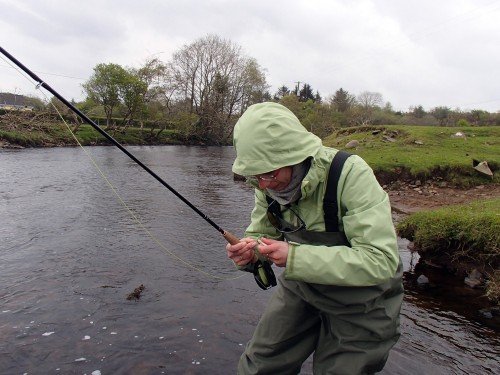 It was difficult to catch bigger fish, but Didier and Gaëlle learned the technique. Fly fishing is a marvelous way to fish! They were both quickly a success, even if trout were very small that day. We also fished with spoons. We spent a beautiful day at the water's edge, as usual in Ireland.
---
---
---