2012 season, big pike number one!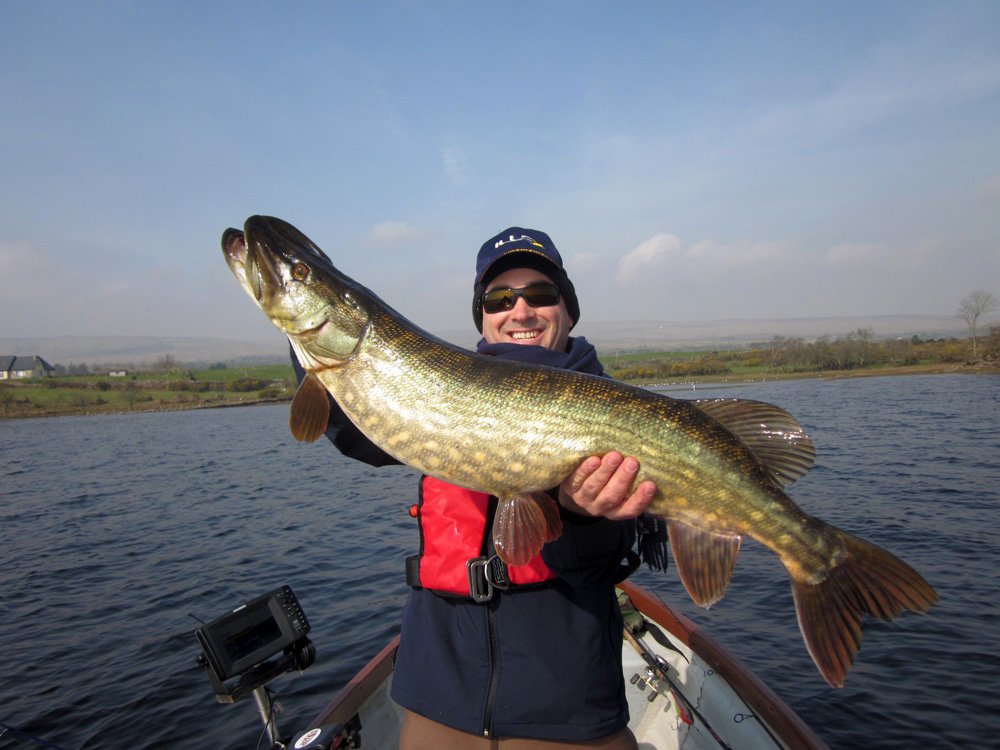 2012 season, big pike number one!
March 25th.
After several days of fishing of not very successful fishing on several lakes in the county of Mayo, I caught my first big Irish pike of 2012. On a nylon 20/100, with a small lure (Illex Squirrel 61 fire tiger), I was looking for trout!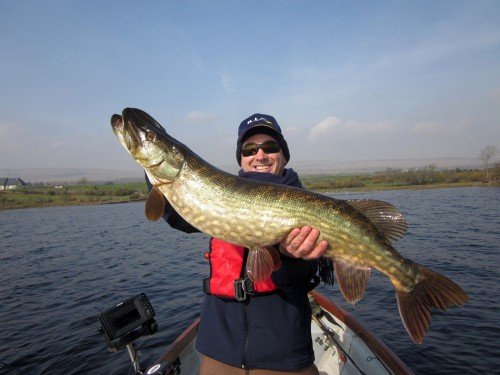 With a light fishing rod (St Croix Legend Tournament 6'8 Medium Extra Fast), on a fine nylon, it was really great, with several minutes of adrenaline.
Another pike, much smaller this time caught on a Rocket Minnow (Abu Garcia). A good lure for pike fishing!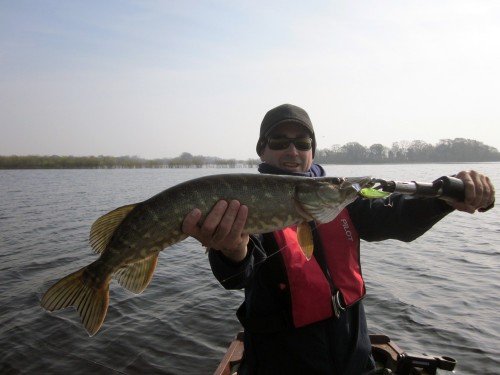 For two weeks it seemed that big pike had left the dark waters of the Mask! Just an illusion, of course !
Lough Mask in County Mayo is a very large area, slightly more than 20,000 acres. This is a lake that can be very dangerous, see rocks on the picture! And some are hidden only a few centimeters below the surface! It is dangerous to go on the lake alone if you don't know it! We must learn to know it day after day, slowly. It's easy to breake a boat on the Mask!
---
---
---